Christmas is exactly a week from today – have you finished up your shopping? Don't feel bad, we haven't either.
This week, our focus is unique restaurants that offer gift certificates and serve on the holidays. Check out some of these great local finds in Providence:
Toro Restaurant brings Mexico to the mostly Italian Federal Hill. Boasting delicious south-of-the-border staples like tacos, quesadillas, fajitas and margaritas, Toro is described as "to die for" across the review boards. If you know someone who can handle spice, the restaurant offers gift cards year-round. Toro Restaurant is located at 332 Atwells Ave in Providence, and is open for Christmas Eve.
Hola Baked Goods is a unique find in Rhode Island, serving Latin American desserts. The founder, Crystal, draws her influences from the Dominican Republic, Puerto Rico, Brazil, Mexico, and Peru to make delicious confections with a little kick. Hola is known especially for their cookies, and would be a great addition to the holiday dessert table. Hola Baked Goods works out of Cranston, RI, and receives orders online every day at www.holabakedgoods.com.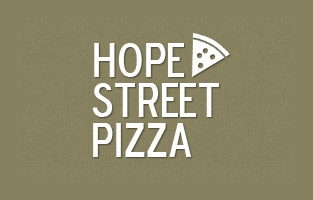 Hope Street Pizza isn't just another pizza joint in Providence. This restaurant prides itself on exceptional comfort food with a Greek twist, ranging from pasta dishes and hearty soups to gyros and moussaka. Have someone on your Christmas list who can't resist Mediterranean? Hope Street Pizza does gift certificates, perfect for a fun night out or when you don't want to cook after the holidays. Hope Street Pizza is located at 772 Hope Street in Providence, and is open for Christmas Eve.
Not Just Snacks lives up to its name. This restaurant serves traditional Indian food for meat-lovers and vegetarians alike along the busy section of Hope Street. The owners also have a store across the street called Not Just Spices, which sells popular spices of all varieties in bulk. Not Just Snacks is a unique place to bring the family for the holidays, as they accept reservations and allow BYOB. Not Just Snacks is located at 833 Hope Street in Providence, and is open Christmas Eve and Christmas Day.
L'artisan Cafe brings fresh ready-made food and coffee to Wayland Square. Their biggest claim to fame is being one of 75 cafes in the nation to be granted the "artisti del gusto" designation by Illy coffee for world-class baristas. Additionally, their pre-made lunches are quick and delicious. Not in the mood to cook for the holidays this year? L'artisan offers customizable catering for pickup, and even staff to serve if you wish. L'artisan Cafe is located at 9 Wayland Avenue in Providence, and is open until 3:00 on Christmas Eve.